Interior Plant Design and
Holiday Decor Near Des Moines
As a member of the Wright Outdoor Solutions family, we have been providing high-quality customized interior plantscapes, vibrant seasonal container gardens, and elegant interior holiday displays for Des Moines and surrounding areas since 2013. In 2019, we rebranded from The Growing Concern to Verdure Elements. Since then our team has carried on the same great tradition of providing invigorating and healthy interior plantscapes, festive holiday décor, and colorful seasonal displays for home and office entrances.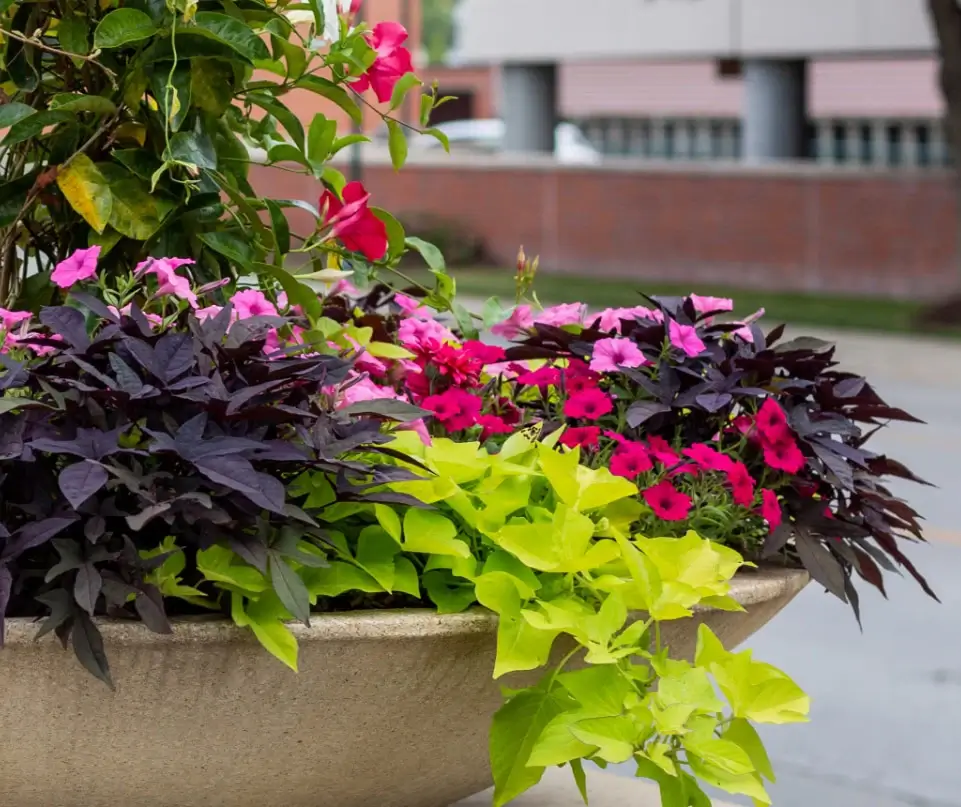 Our simplified process allows you to work closely with our design consultants to create a customized look and feel for your space that takes into account your unique space, interior décor, temperature, and lighting conditions. Additionally, our maintenance plans allow you to enjoy the space you create without the need to worry about proper care for your plants. Contact us today to get started!