Kansas City Interior Plantscaping, Seasonal Containers and Holiday Decor Services
Verdure Elements services the Kansas City area, with over 40 years of experience providing premier indoor plantscaping services, including custom design and maintenance, to commercial and residential properties.
Headquartered out of West Des Moines, Iowa, we offer custom plant displays from containers to living wall installations and vertical moss as well as exterior seasonal color containers and interior holiday décor. Our high-quality customized interior plantscapes, vibrant seasonal container gardens, and elegant interior holiday displays help you make a statement – both inside and out.
We have a talented team of designers and growers that are committed to providing high quality work with the same passion and expertise that our clients have come to expect from us.
---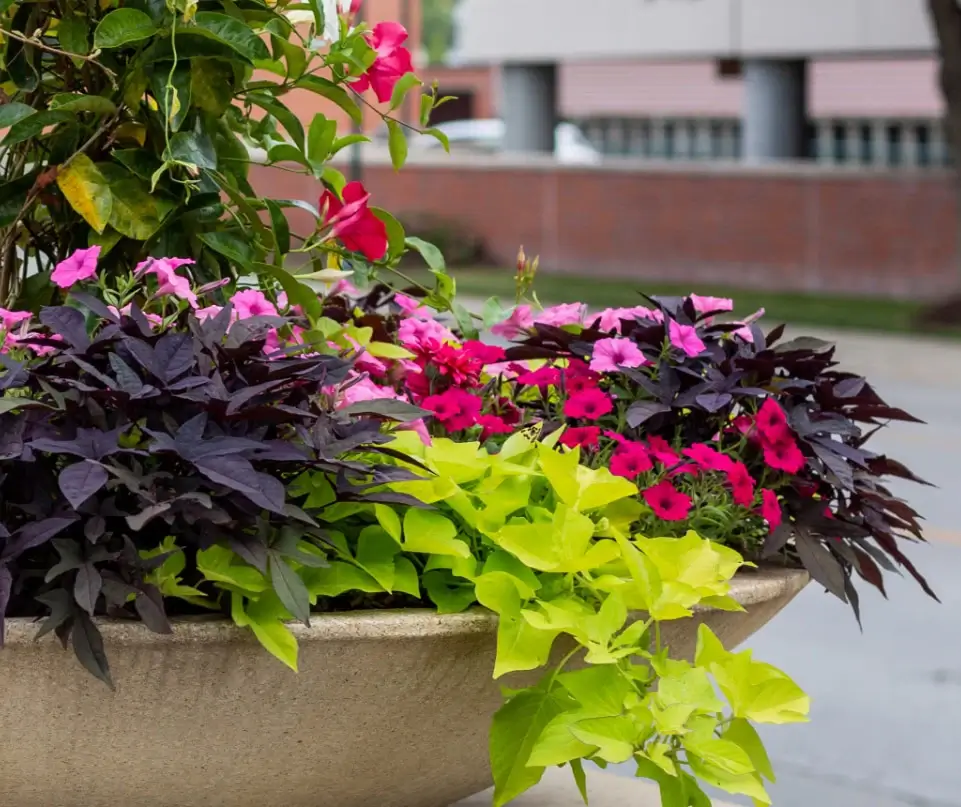 Our simplified process allows you to work closely with our design consultants to create a customized look and feel for your space that takes into account your unique space, interior décor, temperature, and lighting conditions. Additionally, our maintenance plans allow you to enjoy the space you create without the need to worry about proper care for your plants. Contact us today to get started!