Careers
If you are truly committed to a flourishing career in the green industry, Verdure Elements is the place to do it. We provide the tools and resources you need to grow a fulfilling career.

We are currently looking for qualified and motivated individuals to care for Greater Omaha's outdoor spaces and interior plantscapes. If this is you, browse our opportunities below.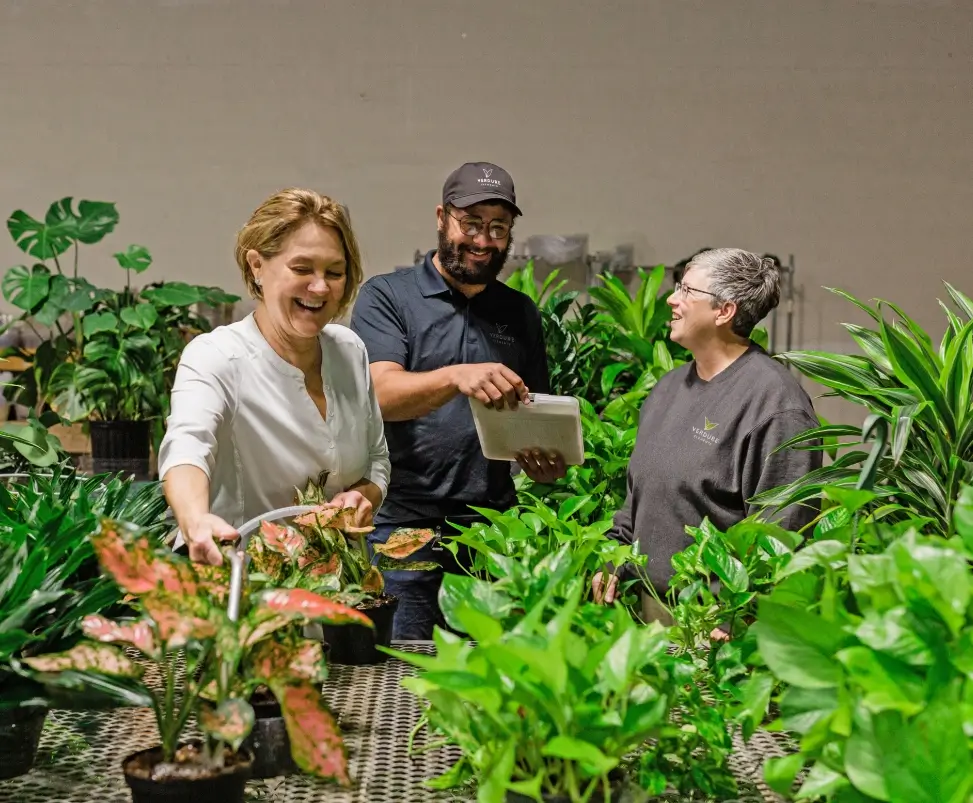 About Verdure Elements
An employee-owned company, Verdure Elements was founded in 1981 and provides interior commercial plantscaping, exterior seasonal color rotation and interior holiday décor services.

We offer both full time, part time and seasonal positions and a benefit package that far exceeds the industry standard, with medical including prescription, dental, vision and life insurance, a 401(k) retirement plan, time off and more. We are always looking for qualified and motivated individuals to make outdoor and indoor spaces more beautiful and sustainable.


Through shared ownership as an employee-owned company, Verdure Elements' employee stock ownership plan (ESOP) helps promote a positive, unique organizational culture and supports company success. The ESOP is also designed to assist our employees with their retirement and provide them with a financial stake in the company. For our customers and partners, we are empowered to provide exceptional service and innovative solutions. At all levels of the company, our clients will be working with an employee owner – individuals who are invested in the success of the company and the quality of service we deliver.