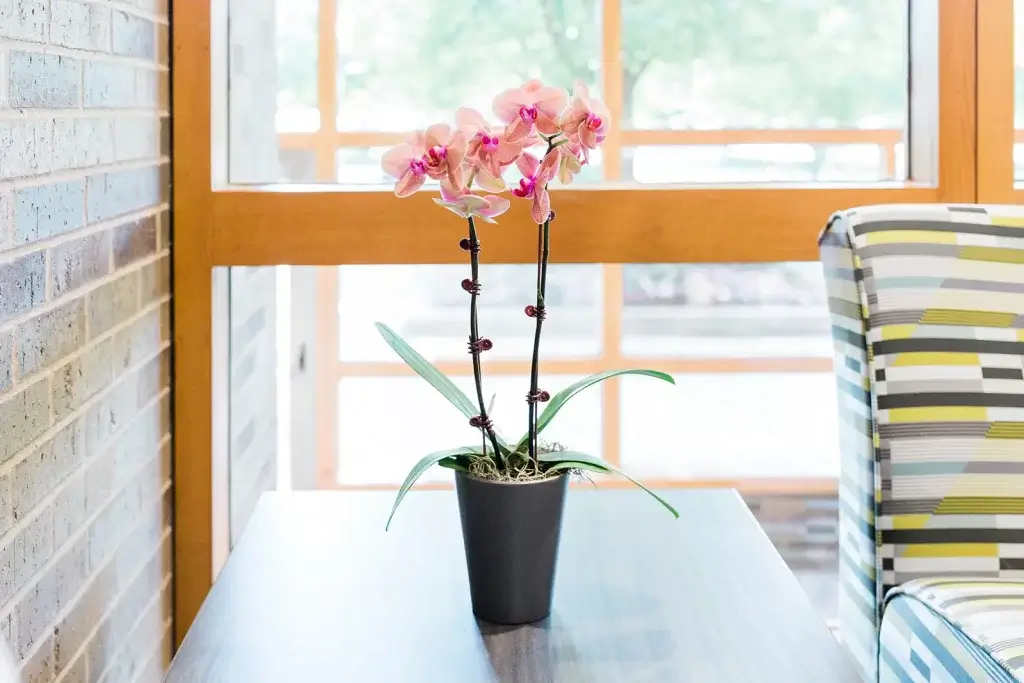 Orchids are known for their elegant shape and velvet petals and make great employee or client gifts and lobby décor. Able to brighten any interior space, they create an inviting environment and provide many benefits, including:
improved air quality
absorption of pollutants
reduction in airborne dust
background noise
Verdure Elements offers a wide range of blooming orchids as well as pick-up and delivery options available year-round in the metropolitan areas of Omaha, Lincoln, Cedar Rapids and Des Moines. We are able to customize your order to fit your needs, including the size, color, bud stage and container, based on availability. We sell our orchids wholesale as well as direct to commercial clients.
Our Growing Process
Our orchids are hand selected in San Diego. The orchids are grown in-house by our talented team of professionals, starting from young plants into the beautiful blooms clients have come to know and love. We are dedicated to producing long-lasting and easy-to-care-for orchids that are stunning, vibrant and high-quality.
We are proud to exclusively raise phalaenopsis orchids in a variety of sizes and colors that range from purple, pink, and coral to white. Known for their cascading arc of blooms, the phalaenopsis variety is second to none when it comes to beauty and decorative use.
Our orchids are sold in grow pots, but clients can also choose from an assortment of containers to personalize their order.
In addition to potted orchids, we also offer cut phalaenopsis and cattleya orchids, which are great options for floating floral arrangements as well as incorporated into corsages for formal events like weddings, prom and homecoming.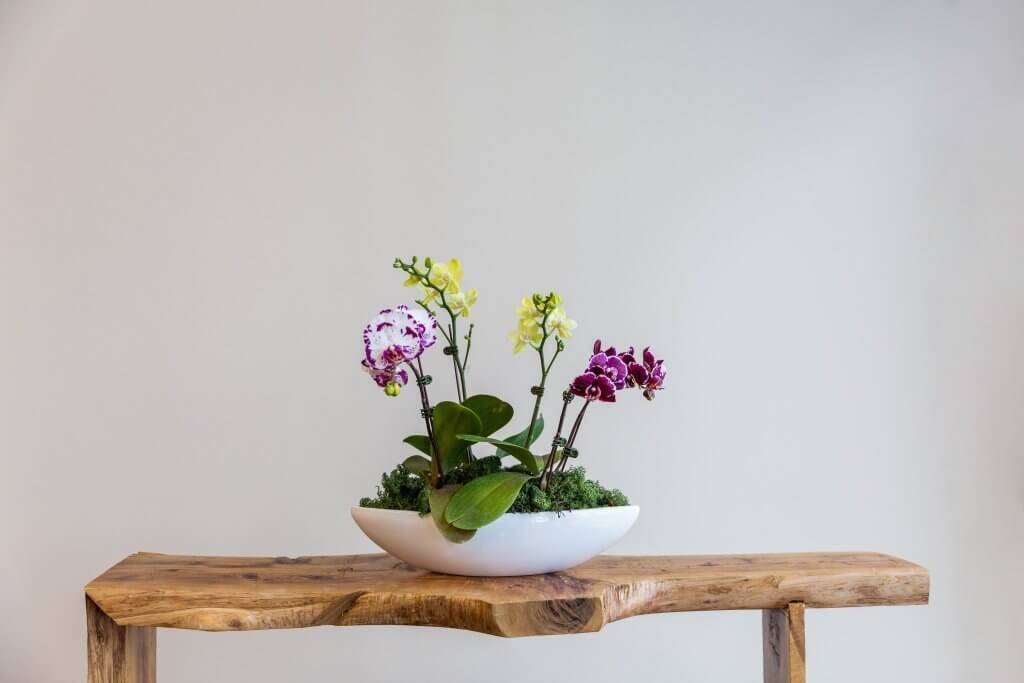 Schedule a Consultation or Place an Order
Interested in purchasing orchids? Contact our team today at 402.331.4768 to schedule a consultation or place an order for delivery.