Interior Home and Office Plant Services
Verdure Elements is proud to offer custom-designed interior plant displays, care, and maintenance services to both residential and commercial clients throughout the greater Omaha area and Des Moines metro. With over 40 years of experience, our team has been trained in design and horticulture and will exceed your expectations while remaining respectful of your home or office.
Benefits of Interior Plant Services
Plants provide more than added beauty to a space. Studies show that interior plants can improve air quality, reduce dust and allergens, and absorb pollutants and background noise. Additionally, many people believe that humans have an innate connection to nature and natural surroundings. Installing interior plants in your home or commercial space restores that connection and creates a soothing and comfortable environment for your guests and clients while improving your environment's health.
Our Simplified Plantscaping Process
Your unique display will keep space, interior décor, temperature, and lighting in mind to ensure that the selected plants thrive in their new home. In cases where temperature and light availability are issues, we offer silk or replica flower options to still give the opportunity of interior plantscaping.
1
Click the Request a Quote Button below to begin the process.
2
Complete and submit our form with details about your project and vision.
3
One of our designers will schedule an appointment to visit your space and collaborate with you.
4
Review and approve your custom design proposal.
Ongoing Plant Maintenance
Many of our clients opt for the convenience of receiving ongoing plant maintenance services. Our plant care maintenance plans ensure that your plants will receive the proper care to stay healthy from one of our trained technicians. Our regular plant maintenance services include:
watering
fertilizing
dusting
cleaning
pruning
disease & pest control
plant replacements
Living Wall Installations
Living wall installations take plants vertically, providing a plant design solution that not only saves space, but creates a striking piece of living art that elevates the look of any event space or meeting room. Our living walls contain a variety of textures and colors and will be custom designed to match your style and space.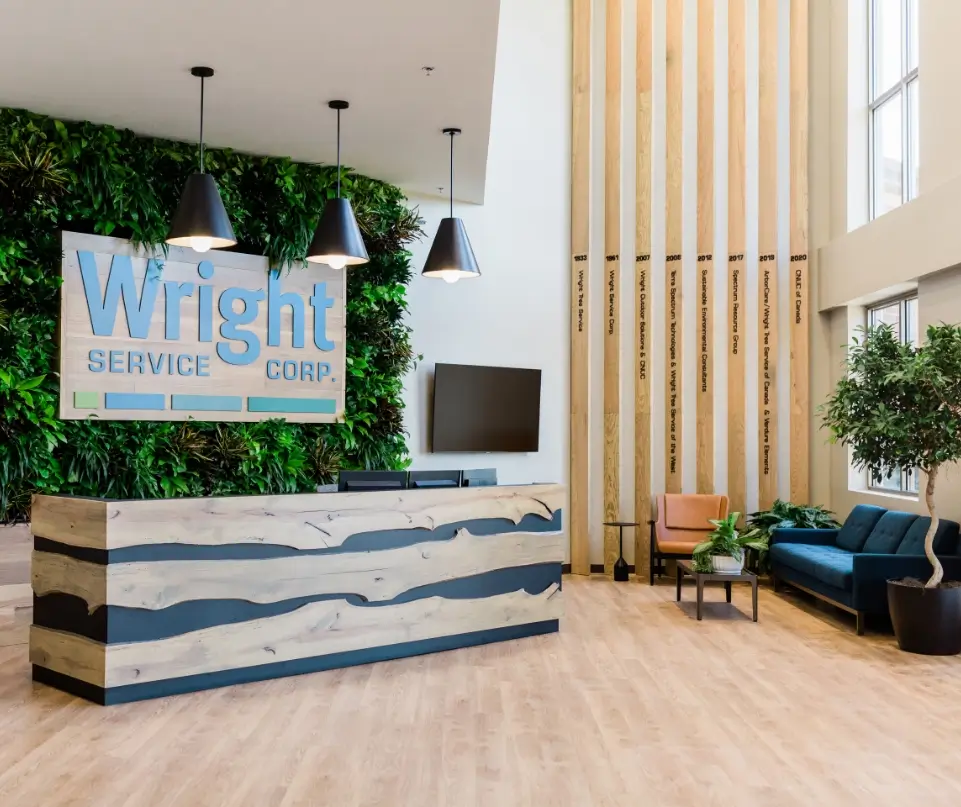 Moss Wall Installations
Work with our team to create a custom arrangement sized to fit your budget and space. Our design team uses a mixture of wood, natural elements, and real preserved moss to create a one-of-a-kind, vibrant piece that will add a wow factor to any space. Moss art and wall installations do not require sunlight or pruning, making them the perfect option for any room. Our team also offers preservations, refurbishing, and cleaning of your installation as needed.
As with any of our services, we strive to exceed your expectations with unsurpassed customer service. Contact us today to learn more about how we can help you create a worry-free interior plantscape experience.